The Finance Department at Chuck Renze Ford of Manistique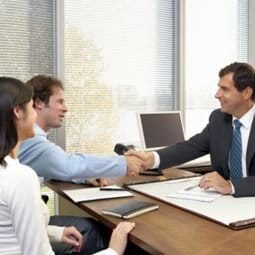 So, you're through with the toughest part of the vehicle buying process (finding the vehicle you want), and now you're on to the finance side of things. Does just the word finance bring chills to your spine? Fear not, Michigan drivers, the Chuck Renze Ford of Manistique finance team is ready to help! Our team of in-house finance experts will work with Manistique drivers to find a cash payment that fits within your unique needs. Here at Chuck Renze Ford of Manistique, our finance team is well connected to a vast lending network that helps to ensure that Michigan drivers can land a fair finance deal.
The Options of Loan vs Lease
If you're wondering what the big difference between loan and lease is, you can rest easy! Simply put, leases are an option for drivers that don't want to commit to a Ford for a long period of time. Leases usually last between two to six years and the monthly payments are dependent upon the depreciation rate of the vehicle selected. Comparatively, loans are for Manistique drivers considering buying a vehicle - the main difference being you'll be keeping the vehicle after you've paid it off. Of course, the differences are a bit more nuanced than the above description, but Michigan drivers can look to the Chuck Renze Ford of Manistique finance team to help sort through details.
Let's Get Started and Finance Your Next Car in Manistique
We want to make the process of buying a car simple. At Chuck Renze Ford of Manistique, we're ready to help you by answering any questions you might have. We also have many tools that you can utilize to save some time with our online finance application, which helps make the process smoother and gives us a chance to find you the right plan and put you one step closer to getting behind the wheel of your next car.